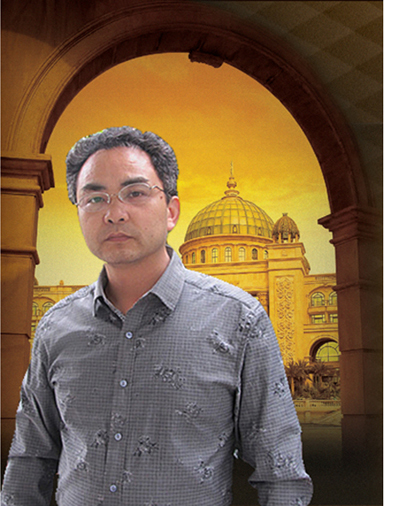 I pay my tribute to this great era!
I pay my tribute to the leaders and all sectors that support St paul wood flooring industry!
I pay my tribute to all the households and users who choose, trust and love the products of St paul!
I pay my tribute to the partners who follow the development of our career and grow up with us!


St Paul floor devote itself to the improvement and perfection of every detail of the floor, creating a high quality home life for consumers, and promoting the development of China flooring industry.

The pace of history is always moving forward. With the rapid development and the continuous standardization of the market economy , today's China is moving towards the trend of globalization. economic globalization has brought us opportunities and challenges,too.

We will face the globalization competitive landscape. the environment of market has entered into a customer - oriented era, in which we must put the customers ' interests in the first place!

In the future, only the truly excellent enterprises will win in the competition. St Paul can not be pleased with yesterday's success. We need to change every business philosophy and behavior that can not adapt to the market trends. We need to further stimulate the morale and team vitality, fully develop our own innovation ability, and constantly go beyond ourselves. create Create a dynamic source of power. Quickly enhance the overall competitiveness of the brand St Paul flooring. Therefore, we hope every St Paul employees are able fully exert their ability and talent and always full of positive work enthusiasm, contributing their strength for the future success of St Paul floor, Striving for further promoting the healthy development of Chinese flooring industry!

The development of an enterprise can not be separated from the team's active participation and cooperation. So is the St Paul floor. the healthy development of the St Paul and the achievement of St paul attributed to the efforts and dedication of every St Paul members.

However, compared with international enterprises, there are still significant gaps. We will refer to the international competition law and commercial standards, sparing no effort, forging ahead to the internationalization in brand, modernization in enterprise, diversification in product, humanization in service, Building the enterprise dream of "|Paul floor, a century enterprise - industry benchmark" !